Corporate partnership
It is our aim to provide the best possible care to those who turn to us with the challenges of old age. We also promote improvements in care for the elderly in the Czech Republic. As a non-profit organization, we need your help and partnership. What form of help would you prefer?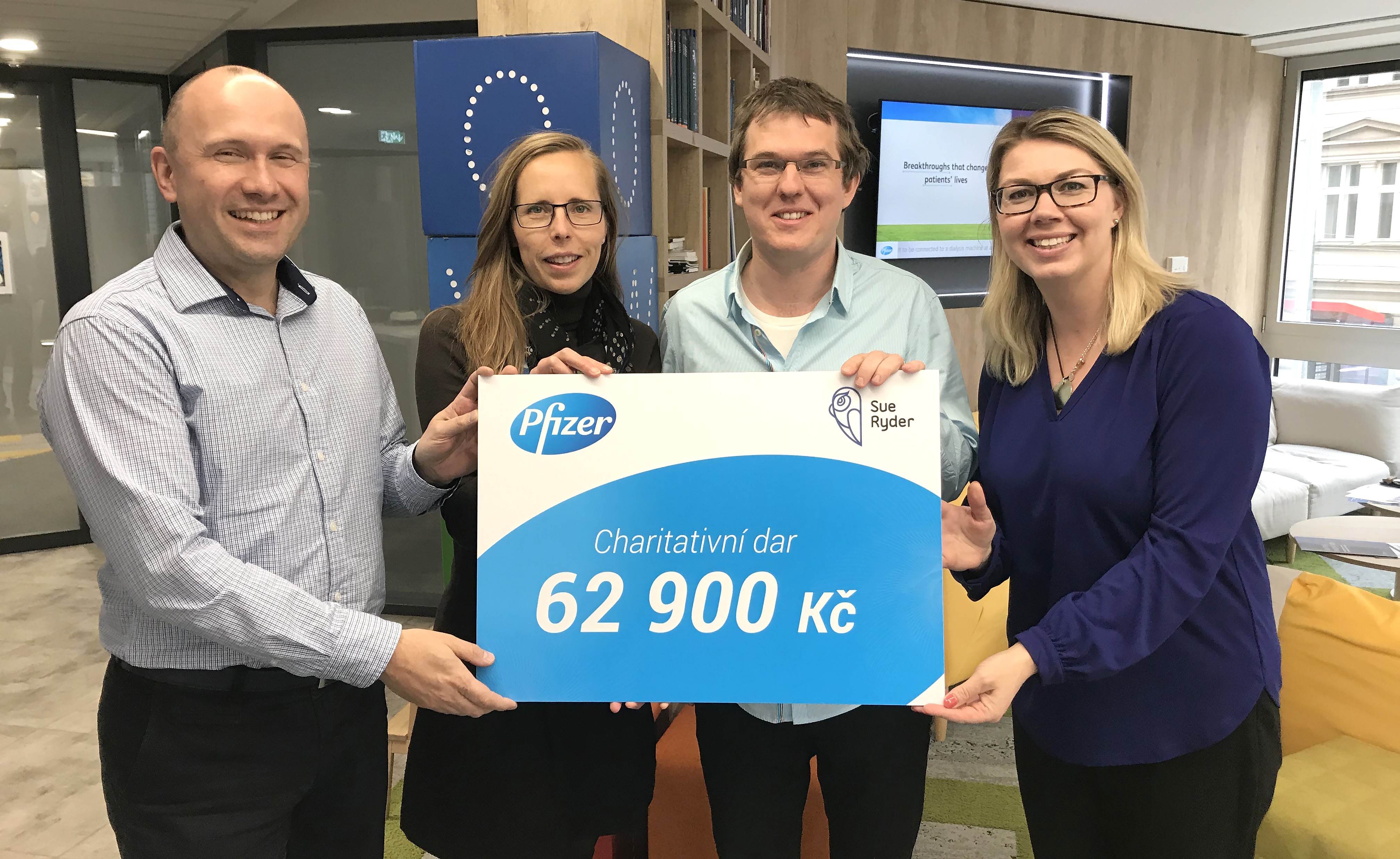 Financial support
You can opt for a corporate grant or gift, corporate charity collection or shared marketing.
---
Material support

Donate your products or services, used furniture or IT equipment, etc.
---
Corporate charity collections for Sue Ryder charity shops
Organize a charity collection for Sue Ryder in your company. Donated items will be sold in Sue Ryder charity shops and the proceeds from the sale will fund care for the elderly.
---
Corporate Volunteers Day
Practical manual help, assistance with benefit events, expert volunteering.
More information in pdf
---
Become a partner or participate in the Sue Ryder Charity Cup 2023 corporate football tournament www.suerydercharitycup.cz
---
Order a Sue Ryder New Year Card
No matter which way of helping us you choose, your support will be much appreciated and important for our efforts to navigate our clients through the challenges of old age.
Contact:

Ivana Krýžová
Mobil: +420 773 793 783
E-mail: ivana.kryzova@sue-ryder.cz