Charity shops and restaurant
Charity shops
Sue Ryder charity shops sell donated items, with the proceeds funding care for seniors.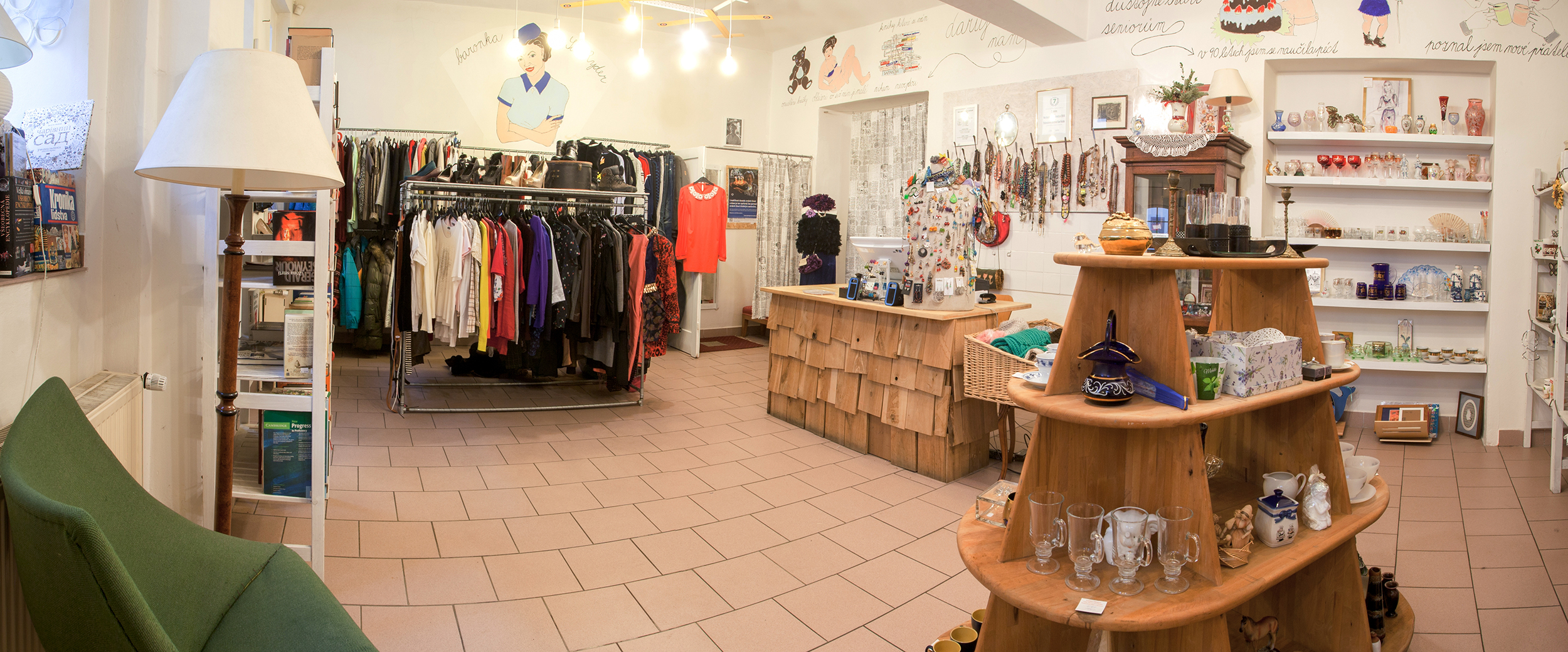 You can help by donating fashionable, clean and quality items that can be offered for sale immediately and our customers like to buy.
Thanks for your help!
Garments – ladies', gents' and children's, accessories – handbags, scarves, ties, jewellery, belts/footwear/sportswear and equipment/toys/gifts/art/books/pictures/ceramics, glass, china – ideally full sets/home appliances/functioning cars and electrical appliances/furniture.
If you would like to donate bigger items (furniture, white goods), kindly first send photos of the items, the pick-up address and your telephone number.
You are welcome to bring your donations to any of the Sue Ryder charity shops during their opening hours or contact us by email or phone to arrange for the pick-up of donated items:
Jan Dominik
Head of Sue Ryder shops
Mobile: + 420 774 377 003
E-mail: jan.dominik@sue-ryder.cz
---
Restaurant
The Michelský dvůr restaurant is a barrier-free meeting place for our clients, their relatives and the general public. The restaurant overlooks the inner yard of the Sue Ryder Home and from spring to autumn, guests can enjoy sitting outdoors. There is a children's play area inside.
A daily menu is offered on working days. After 3 pm, you can choose from our standard menu. If you want to host a banquet, wedding or a small private party – we are at your service and prepared to accommodate your wishes. You are welcome to enjoy the food and in that way contribute to care for seniors at Sue Ryder.
Contact:

Velena Obstová
Head of the Michelský dvůr restaurant
Mobile: + 420 773 977 018
E-mail: velena.obstova@sue-ryder.cz